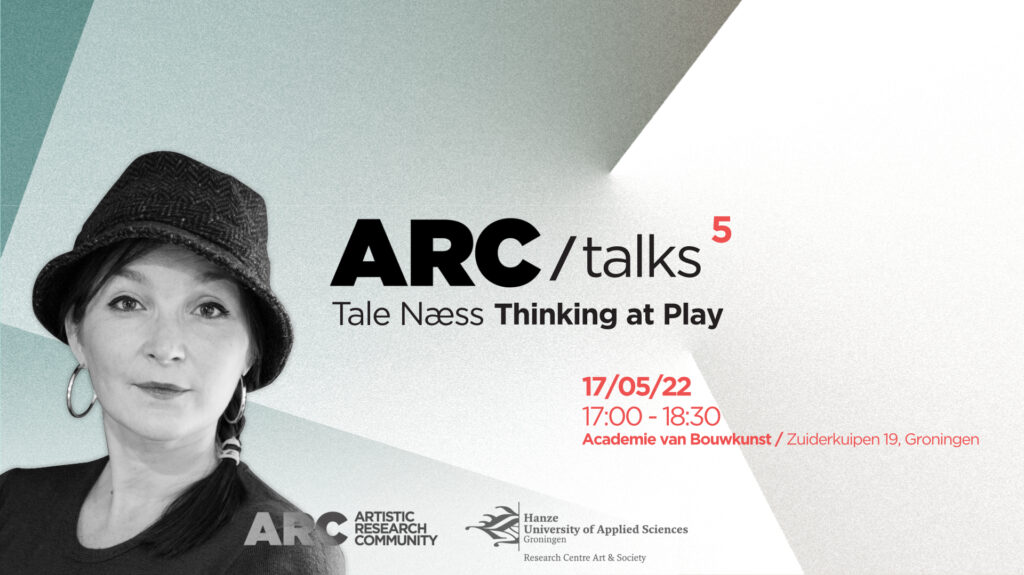 The next ARC-talk will take place on May 17th! For this session of the series, we are happy to welcome Tale Næss (NO), to share her wide experience in artistic research. During her visit to Groningen she will be working with different groups – such as Artistic Research Community, students from Minerva and Frank Mohr Institute, as well as recently finished pre-P(h)D programme participants. The topics she will address during her visit include language and identity in collective writing, connection between research and writing within artistic PhD, and a play about climate change.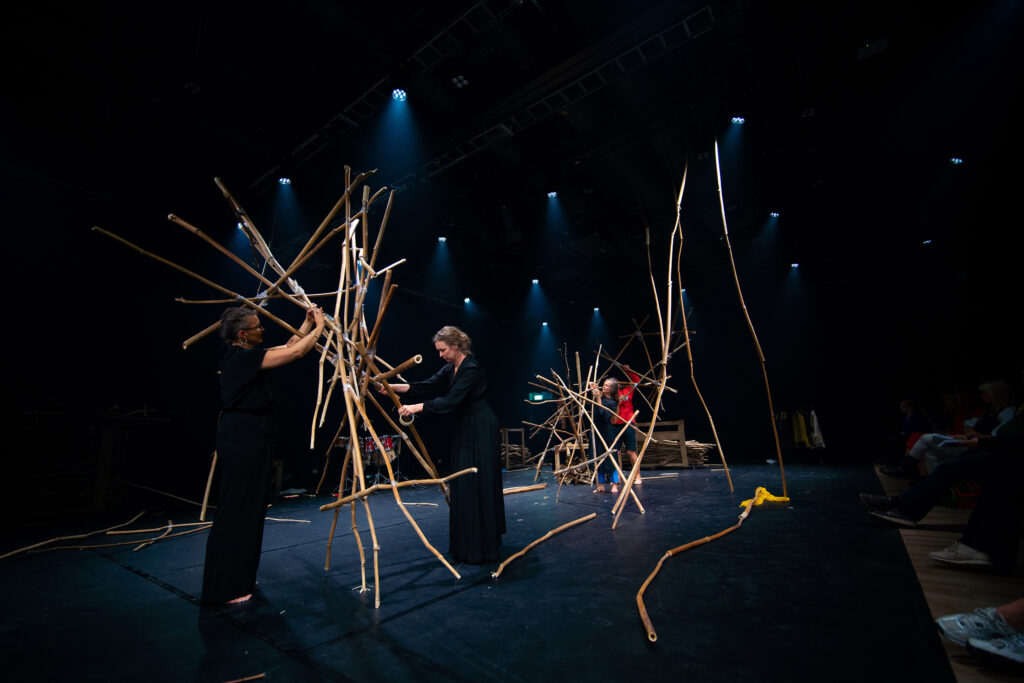 About Tale Næss
Tale Næss is a playwright, author and dramaturge based in Oslo and Tromsø. She has a PhD in artistic research in playwriting from the Theatre Department at KHiO. She has studied at the NTNU (MA in film science) at the University of Oslo and the University of Bergen. She has written and published collections of poetry, novels and two collections of dramatic text for stage and radio. She has also written opera librettos, film manuscripts and worked collaboratory across the field with musicians, composers, performers and visual artists. Tale Næss has made several dramatic installation works for the voice, the web, and the stage. Many of her projects are experimental in nature and challenges the border between the performative, the visual and the literary. Tale Næss has a special interest in the human voice and its expressive quality. In how it addresses us, and how it ties the one that addresses to "the other". This interest is frequently at the core of her work. In her PhD she developed several texts for the stage, a series of immersive installation pieces, and two audio plays. Her focus as a researcher has been on the connection between the collective and the individual in texts written for the stage.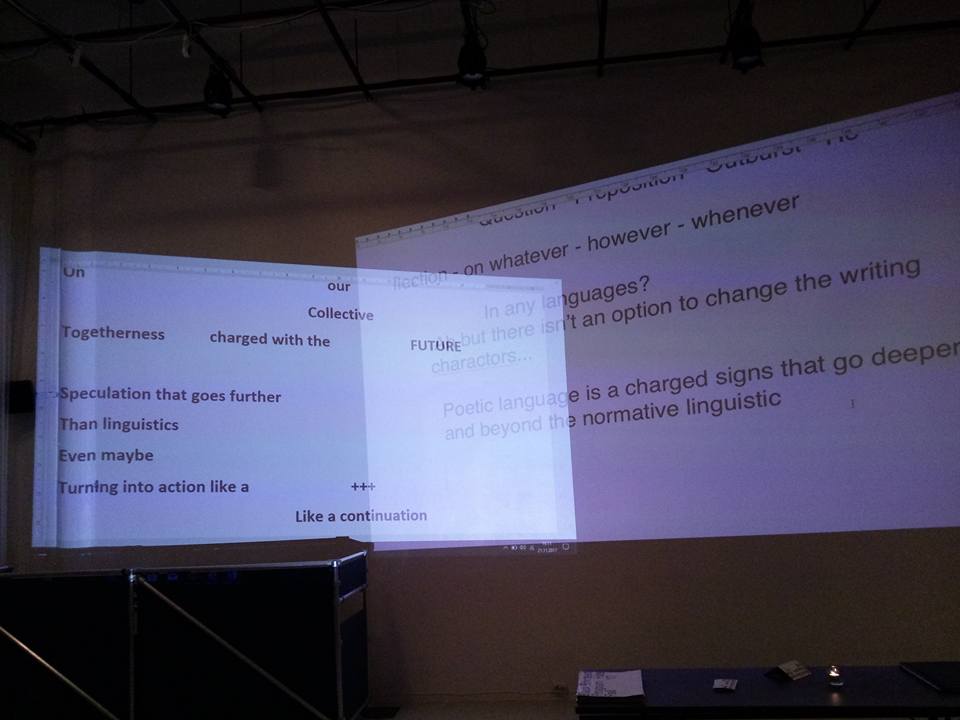 ARC talks
ARCtalks is a series of public talks and panel discussions, where members of the Artistic Research Community (ARC) together with invited guests from various context share their research, processes and thoughts on relevant topics. The ARCtalks are organized by the Artistic Research Community (ARC) and Research Center Art & Society, Hanze UAS.
Artistic Research Community
The Artistic Research Community (ARC) in the North, is a community for explorative research-creation, composed by a network of artists, researchers and knowledge institutions in the north of the Netherlands. The project was initiated in 2018 by professor dr. Anke Coumans, with the support of the research groups of Research Center Art & Society and the RE:Search:Gallery, and has since then grown to be an active community that brings a wide range of practices, ranging from more traditional forms of artistic investigation into medium and materiality, to working with emerging technologies such as 3D scanning and artificial intelligence.
Contact
Questions? Comments?
Please contact T.S. Anna anna@theforest.earth